Healthy Cooking with Kamalaya: Detox Cuisine
A traditional Thai salad with a twist – blending delicious Thai herbs with Asian vegetables and a bit of spice – This detox-friendly salad is a hot ticket item on our Amrita lunch menu.
In Thai cuisine, banana flower is either eaten raw with a pungent dip or added to fried noodles and soups. It is a good source of vitamin C, vitamin A, potassium, magnesium and contains fair amounts of calcium and iron. It is sometimes used to treat bronchitis, constipation and ulcers.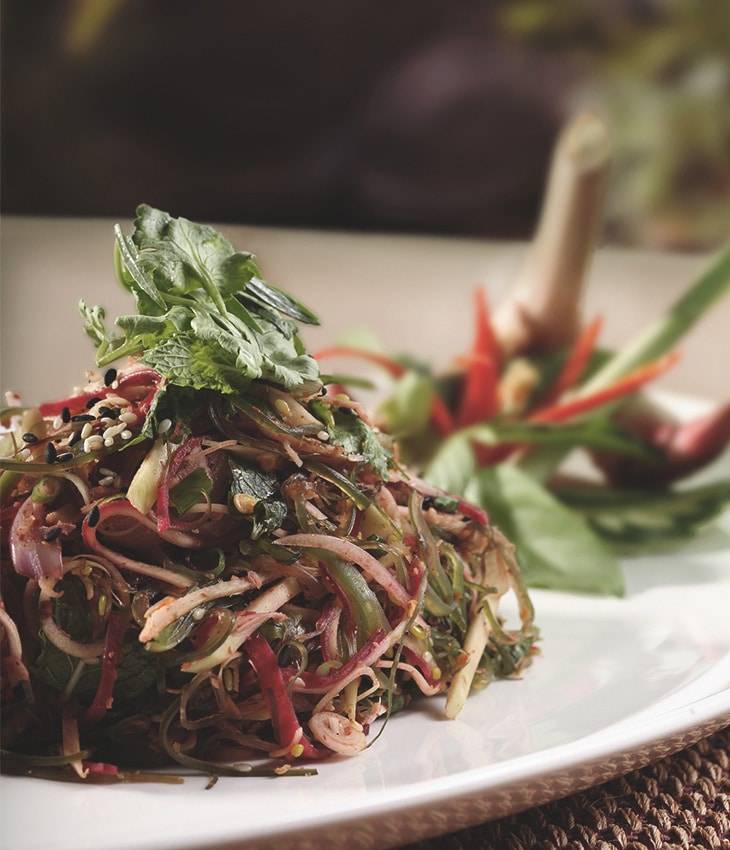 Sondra Ray is known all over the world as a foremost spiritual leader and teacher. Having written 30 books about rebirthing, relationships, ideal birth, healing and holiness, and the many mental and spiritual imperatives in life, Sondra's lectures are in high demand wherever she goes.
RECOMMENDED WELLNESS PROGRAMS AT KAMALAYA
BASIC BALANCE & REVITALISE