KAMALAYA CONNECT – A DIGITAL WELLNESS GATEWAY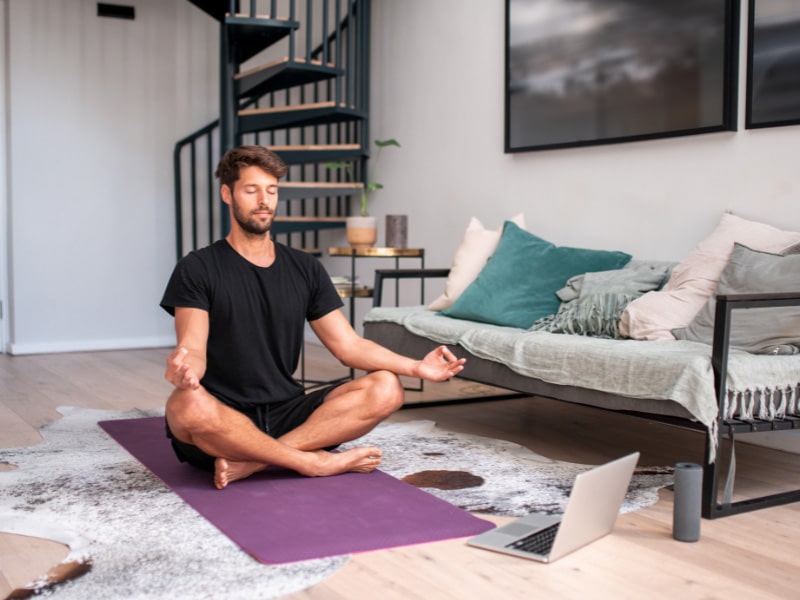 You can experience award-winning wellness in the comfort of your own home or wherever you are in the world with Kamalaya Connect an online platform that brings the very best of Kamalaya Wellness Sanctuary directly to you.
It helps you to regain mental, emotional and physical balance through access to tailor-made wellness programs and educational courses, personalised support from expert practitioners and one-on-one consultations, engaging podcasts and helpful life hacks on health, food and wellness.
Kamalaya's approach to wellness has always been holistic, considering every aspect of a guest's health. Body, heart and mind are all given careful attention to achieve optimal goals. Just like at Kamalaya Koh Samui, at the beginning of a Kamalaya Connect journey, guests decide on which area of their life they want to focus on: increase physical energy and strength, relieve stress and anxiety, or find new peace of mind.
Kamalaya Connect offers three wellness goals for users to pursue – Support My Body, Support My Heart and Support My Mind. Meanwhile, there are four wellness programs to choose from – Fit for Life, Emotional Transformation, Immune Support and Healthy Weight Management. Each dedicated wellness program consists of a set of one-on-one sessions just like at Kamalaya Koh Samui. Also offered two mini-programs Introduction to Restorative Sleep and Introduction to Optimal Weight.
In addition to the wellness programs, a host of monthly wellness workshops, private sessions, informative content and online courses are also available to users and members. Complimentary content from Kamalaya Connect offers insight into topics such as Exercising at Home, Mobility of Joints, How to Eat Healthily, Hormonal Balance and Improving Posture. At an additional charge, personalised one-to-one live sessions covering Pranayama, Stress Management, Nutritional Guidance, Personal Training and Mind-Body Balance are available as well as private Naturopath and Holistic Wellness consultations.
Online courses start from USD$99, wellness programs start at USD$684, or guests may prefer to instead select a private wellness consultation, starting from USD$86. All Kamalaya Connect bookings can be made directly via kamalayaconnect.com.
Book your personalised wellness journey today.
Functional health testing usually refers to health assessments that help to gain a deeper understanding of your health and predisposition to diseases.
RECOMMENDED WELLNESS PROGRAMS AT KAMALAYA
COMPREHENSIVE OPTIMAL FITNESS