BEETROOT AND QUINOA RISOTTO
Healthy Cooking with Kamalaya

Warm and grounding, this colourful and earthy sweet risotto provides a nutrient dense, low- inflammatory and nourishing alternative to a traditional white rice risotto.
Packed with essential nutrients such as vitamins A, C and iron, beetroot is particularly protective for the cardiovascular system and valued for its blood-building properties. Its rich, deep pigment indicate its potent anti-oxidant content while also embuing our food with vibrant and uplifting colour. Though it shines as a superfood star, as with all root vegetables, beetroot provides us with a comforting and familiar grounding energy.
Known as "the mother of all grains" by the Incan Empire, quinoa is a wonderful source of protein, one of the only plant sources to provide all 9 essential amino acids. Also a great source of fibre, magnesium and B vitamins, quinoa has a stabilizing influence on blood glucose, making it a great base for a wholesome risotto.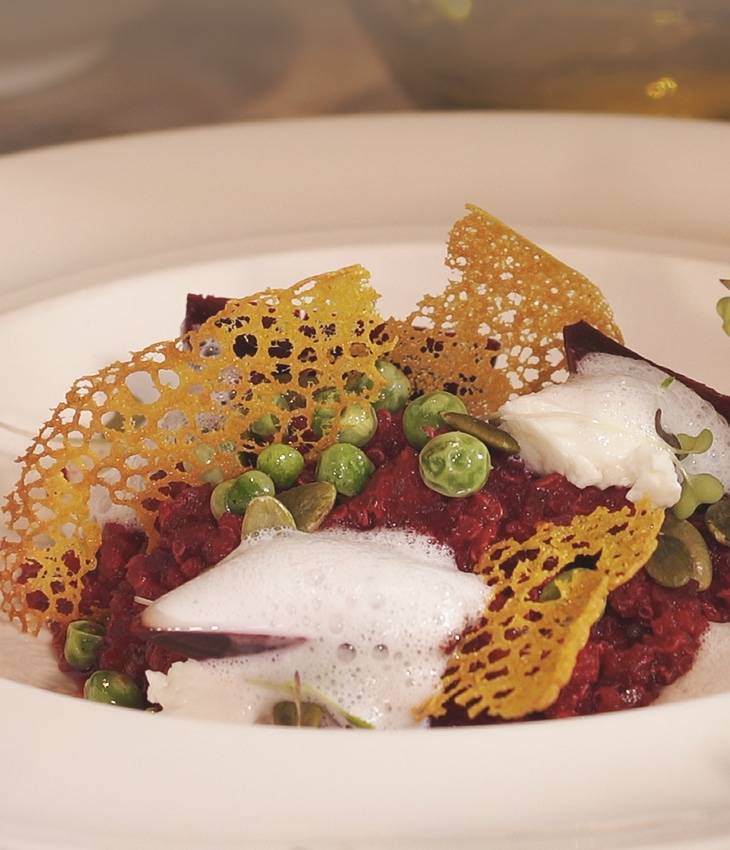 Explore the nutritional foundations of a vegan diet with this beginners guide.
RECOMMENDED WELLNESS PROGRAMS AT KAMALAYA