MARIA HUSSAIN – VISITING PRACTITIONER AT KAMALAYA
1 – 15 April 2023
STRUCTURAL INTEGRATION AND SCAR TISSUE THERAPY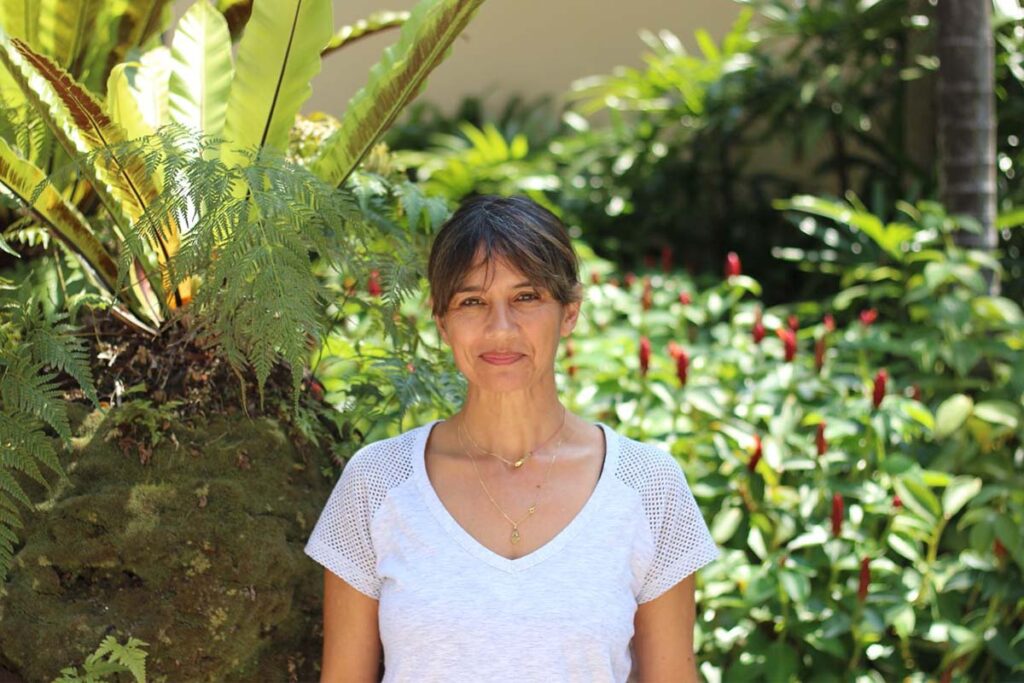 ABOUT MARIA HUSSAIN
With almost 20 years of experience as a manual therapist in Singapore, Maria specializes in structural integration and scar tissue therapy to improve energy use in movement resulting in enhanced physical and mental performance.
This therapy is also known as Rolfing after the founder Dr Ida Rolf, it takes a body-centred approach and assumes that pain only tells you there is a problem, and not where it is, no system works alone. As Ida Rolf once said, "Where you think it is, it isn't".
TREATMENTS EXPLAINED

Structural Integration Explained
Structural Integration is a type of bodywork that focuses on the body's connective tissues, also known as fascia. Fascia is the biological fabric that holds us together, essential to the dance between stability and movement, crucial in high performance, and central to recovery from injury. Structural Integration involves restructuring the body through movement and touch and then re-educating it to move and work efficiently. This allows for a more upright posture enabling the blood and breath to flow. As well as better energy use in movement resulting in improved physical and mental performance. Experience emotional benefits through this life-transforming process.
Maria has a special interest in the foot and how it affects the whole body's structure and movement, a typical session with her would start with her watching how you walk.
Scar Tissue Therapy
Scar tissue therapy is ideal for those recovering from operations or accidents. Scars will inevitably lead to the possibility of developing adhesions, which will restrict the natural movement of the connective tissues. Adhesions can connect structures that should not be connected, this can lead to restricted mobility and organ function creating a feeling of tightness or pain anywhere in the body. The work is very gentle and many different scars can be worked on, old and new, from hip replacements, burns, radiotherapy to C section.
BOOK A SESSION WITH MARIA
EXPLORE
CHOOSE YOUR OPTIONS
MORE VISITING PRACTIONERS