Healthy Cooking with Kamalaya
Your wellness lifestyle can be as delicious as it is nutritious, and this Strawberry Mojito is a Kamalaya Koh Samui showstopper. It's one of the many mouth-watering recipes from our extensive healthy beverage menu, but this cocktail of vitamins is a wellness sanctuary special.
Packed with magnesium, potassium, folic acid and fibre, the high strawberry content brings essential vitamins C and K that are rich in phytonutrients and flavonoids and provide a distinctive bright red colour.
Blended with fresh green apple, lime and pineapple juice, the list of vitamins goes on. But the signature ingredient is the handful of mint leaves that create that unmistakable Mojito flavour. The perfect beverage to enjoy in the idyllic surroundings of our wellness sanctuary, it's a summer sensation and one we had to share.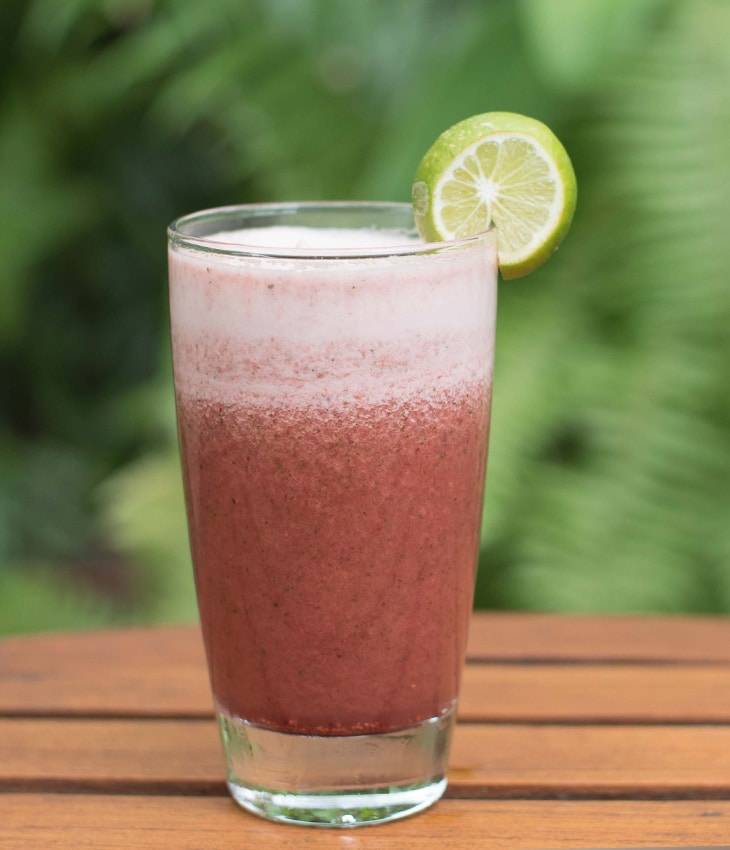 While we may not be able to turn back the hands of time, we can help to diminish the tell-tale signs.
RECOMMENDED WELLNESS PROGRAMS AT KAMALAYA
BASIC BALANCE & REVITALISE