By now most people are familiar with at least the concept of yoga. But what is it really? How and where did it get started, and by whom? Yoga is a Sanskrit word which means "union" and is interpreted as "union with the divine", it is a generic term for the physical, mental and spiritual practices and disciplines which originated in ancient India with a view to attain a state of permanent peace.  One of the most detailed and thorough expositions on the subject is the Yoga Sutras of Patanjali, which defines yoga as "the stilling of the changing states of the mind." Hindu monks, brought yoga to the West in the late 19th century. In the 1980s, yoga became popular as a system of physical exercise across the Western world.
Today yoga has been diversified into dozens of schools or disciplines, each emphasizing its own principles. While just about any form of yoga can be beneficial to your health and wellness in broad-reaching ways, people tend to favor one form or another, based on physical health and make-up, spiritual leaning, and simple personal preference.
As the practice of yoga enters the mainstream, conventional wisdom about its effects and benefits grows. But while we know that yoga does wonders for our flexibility and fitness, its other benefits are less well understood. The fact is, doing just one hour of asanas – a sequence of standing, sitting and balancing poses – helped avid posers raise their levels of the brain chemical GABA (low levels are linked with depression) by 27 percent compared with a group who read quietly, a study from Boston University School of Medicine and McLean Hospital reports. This means that yogis and yoginis tend to have sunnier dispositions overall. Yoga also helps eliminate body aches, improve sleep, self confidence and body tone. It promotes a sense of calm and can have a beneficial impact on every aspect of your life. At Kamalaya Wellness Sanctuary & Holistic Spa on the island of Koh Samui, you can develop a practice that incorporates all of these effects and benefits your life for the long term, allowing you to truly live life's potential. To learn how to get started, please click here to schedule a complimentary consultation with one of our Wellness Consultant who will be happy to discuss your goals and make recommendations.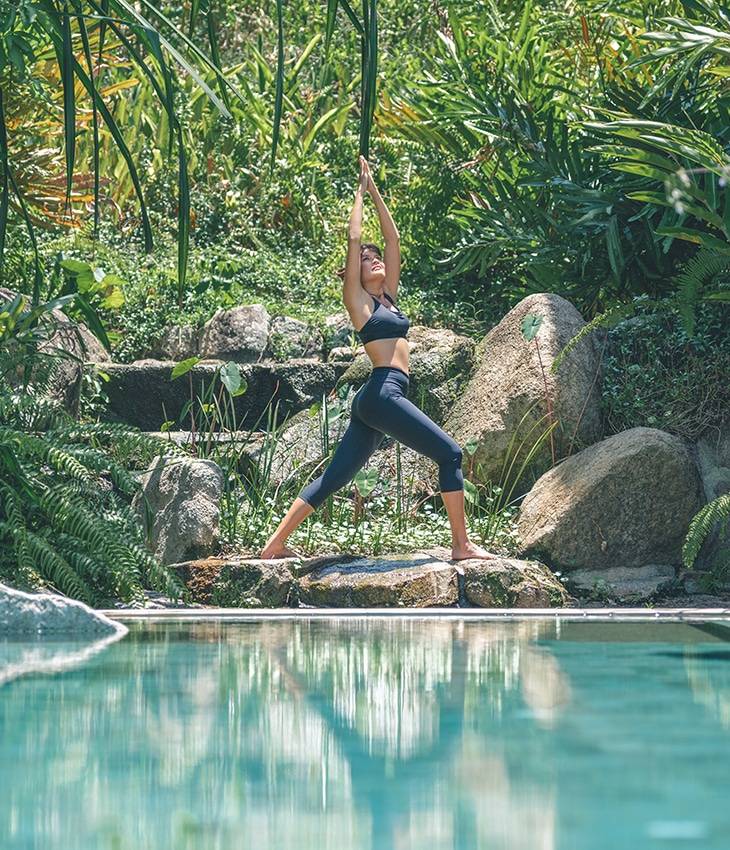 When there's a synergy between scientific and holistic approaches to wellbeing, the benefits are truly transformative. They can be immediate too, such as with IV or intravenous therapy.
RECOMMENDED WELLNESS PROGRAMS AT KAMALAYA