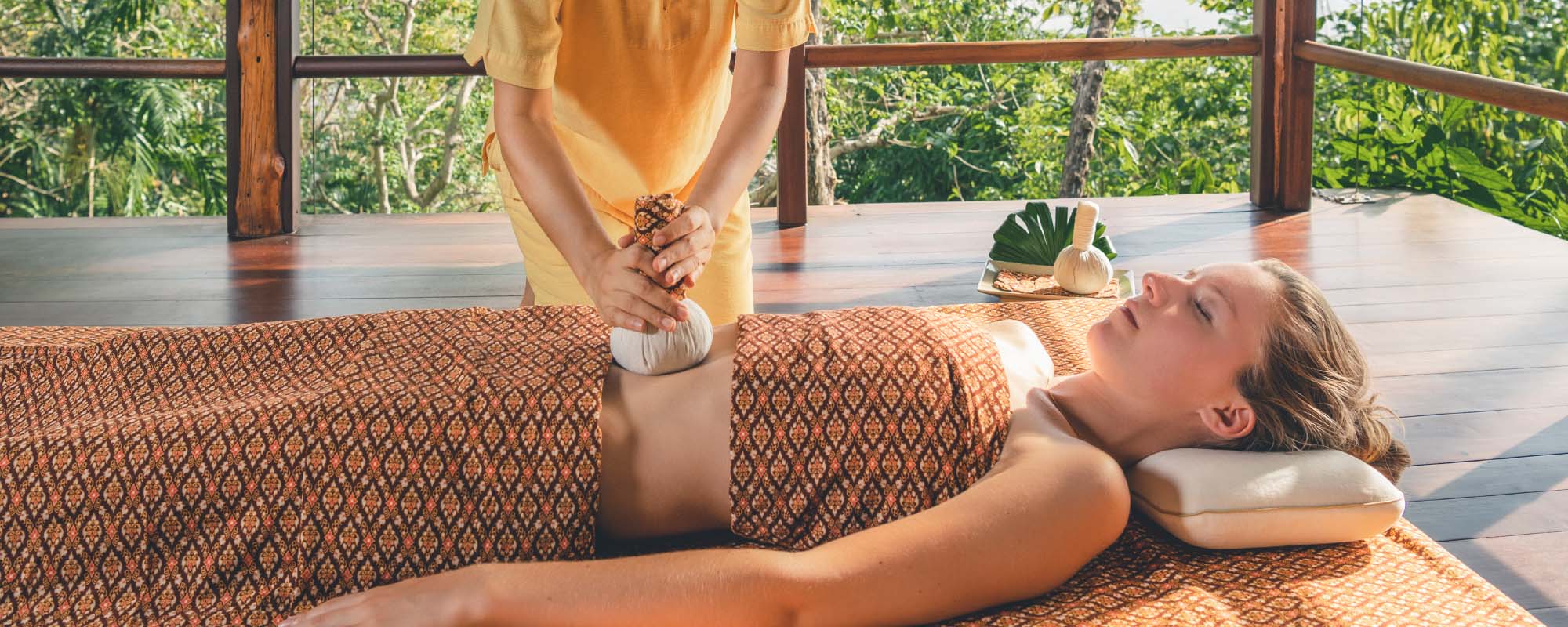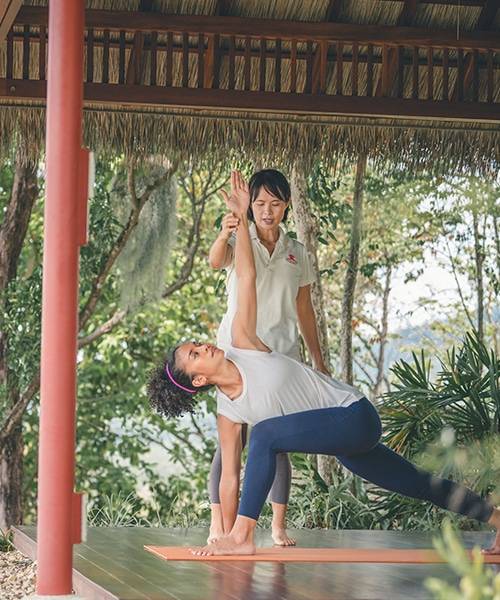 KAMALAYA AMONGST TOP 10 SPAS IN THAILAND
LEADING WELLNESS RETREATS AND SPAS IN ASIA
Rejuvenate Your Body and Soul
Thailand is known as one of the best destinations for spas, health and wellness holidays, while Koh Samui recently voted amongst
Top 25 Best Islands in the World
, is one of the leading destinations for health and wellness in all of Thailand. With the combination of healthy food, relaxing experiences, holistic activities including Thai massage and yoga, spending time at a wellness retreat in Thailand can restore your inner balance and provide you with vital energy for every day. Nothing is more important than health, so why not combine travel with wellness and enjoy the perfect vacation for body and mind.
Global Wellness
Holistic wellness is fast becoming a major trend as people realise the importance of wellbeing. Wellness goes far beyond the spectrum of physical fitness, it's also about enhancing your spirit and having peace of mind. Every year, global wellness becomes more important than before. People today are more stressed, which affects many aspects of our lives. The added tension often makes it harder for people to manage their lives. Thailand has established itself as the premier destination for health and wellness. Finding the right health and wellness retreat in Thailand for you, might be a daunting task, but it is worth undertaking, so you can start making plans for the trip of a lifetime. The quality of your life will improve with every holistic trip you take and each wellness treatment you experience.
Health and Wellness Retreats in Thailand
One of the defining characteristics that makes Thailand such a popular wellness destination is the high standard of care that guests receive for fair value. In the West, healthcare is expensive whereas in Thailand, people can enjoy outstanding care at competitive rates. Thailand has some of the most beneficial and effective treatments in the world. Medical services and beauty institutions that have anti-aging treatment make Thailand one of the top wellness service providers in Southeast Asia. When you visit health and wellness retreats in Thailand, you will emerge refreshed, rejuvenated, and at peace with your body, mind, and spirit. With Thai hospitality, and advanced technology, a visit to one of the wellness retreats in Thailand is an investment in yourself that will pay off for a long time.
Kamalaya Amongst Top Spas in Thailand
Given the high standard of wellness and health retreats in Thailand, Kamalaya is proudly recognized as one of the top leaders in the industry. We hold over 30 prestigious awards with the most recent being in 2021, when Kamalaya celebrated Best International Wellness Retreat by Travel Play Live Magazine Reader's Choice Awards 2021, while the Condé Nast Traveler Reader's Choice Awards 2021 ranked Kamalaya in the Top 40 Spa Resorts in the World. In October 2021, Kamalaya Koh Samui received the highly prestigious National Kinnari Gold Award in the Wellness Retreat category at the 13th biannual Tourism Authority of Thailand (TAT) Awards for the second consecutive time. Earlier in 2021, Kamalaya was named one of the
Top 10 Spas in Thailand by Condé Nast Traveler
, with that in mind you can be sure that your wellness retreat at Kamalaya will take you on a joyful inward journey to health, happiness, and fulfillment – a journey that continues, even after you leave.