STEPHEN MCDERMOTT – VISITING PRACTITIONER AT KAMALAYA
1 November 2022 – 10 January 2023 
OSTEOPATHY, MASSAGE THERAPY AND REIKI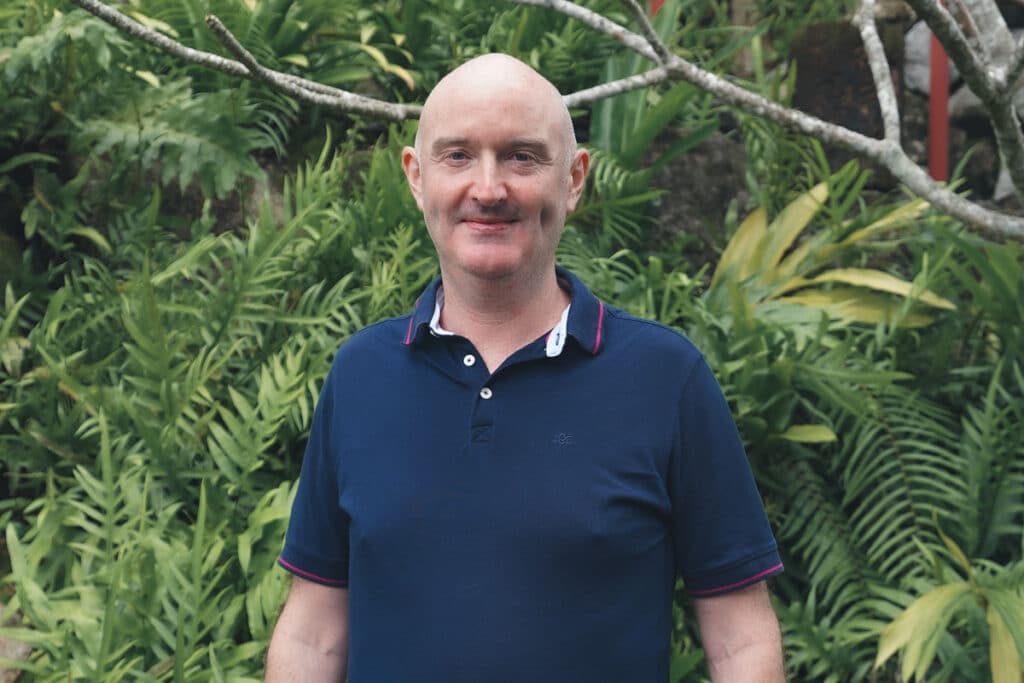 ABOUT STEPHEN MCDERMOTT
Combining his passion for helping people with his interest in how the body works, Stephen graduated from the British College of Osteopathy London in early 2009. He comes with a wealth of experience and knowledge in the relief of pain and can also help with mental health issues. Stephen believes that osteopathy is the number one form of manual therapy for the relief of pain because it gets to the root cause of the issue.
ABOUT OSTEOPATHY
Osteopathy is a gentle form of manual therapy which brings balance to the body and mind through the gentle articulation of muscles and joints. Stephen's approach also takes into consideration a person's diet, lifestyle and stress, and how this may have contributed to the issue. The treatment can address a wide range of ailments – from babies who suffer from reflux and colic to athletes, manual and office workers, pre- and post-pregnancy pains and age-related pains such as arthritis and osteoporosis.
Osteopathy doesn't have any contraindications and would complement any other treatment; it is especially effective for treating:
Headaches

 

Neck, shoulder, back, hip or knee pain

 

Sports injuries 
Arthritis and osteoporosis

Anxiety and depression
BOOK A SESSION WITH STEPHEN

EXPLORE
CHOOSE YOUR OPTIONS
MORE VISITING PRACTIONERS