ALEX IVANOV

– VISITING PRACTITIONER AT KAMALAYA

15 – 30 October 2022
Integrated Bodywork and Ostheothai Massage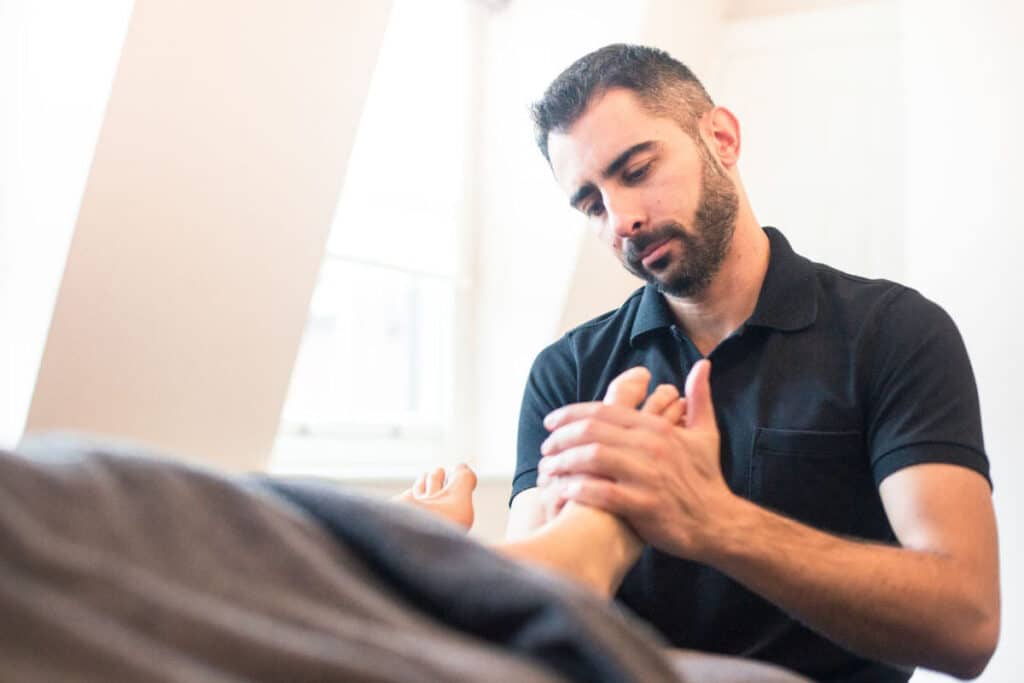 ABOUT ALEX IVANOV

Originally from Bulgaria, Alex delivers over 15 years of experience as a wellness practitioner dedicated to creating an authentic environment that encourages holistic wellbeing. From an early age, his passion for travelling and immersion in local cultures has introduced him to the great traditions of Asia. His journey into healing and bodywork has taken him to multiple destinations around Asia, where he learnt an extensive number of therapies that are now successfully incorporated into his sessions.
Alex offers a deep and powerful combination of Eastern and Western modalities such as cupping, kinesiotaping and aromatherapy complemented by his intuitive touch. Alex helps his clients to restore the internal energy flow of the body by releasing any blockages or stagnant energy stored within the fascia and the muscle tissues. Every session is a bespoke experience allowing the body to be truly nourished and come back to wholeness structurally, physically, emotionally and mentally.
TREATMENT EXPLAINED

INTEGRATED BODYWORK
Deep and powerful combination of Eastern and Western techniques, complemented by intuitive touch. This bespoke treatment restores the balance of the body by releasing tension stored within the fascia and the muscle tissues.
OSTHEOTHAI MASSAGE
Thai-inspired assisted stretching and pressure application along the Sen lines, combined with slow circular movements within the joints range of motion. Great for improving the general quality of movement and for overall tightness and pain relief. 
QI BALANCING THERAPY
Holistic treatment that brings together abdominal Chi Nei Tsang massage with reflexology of the feet and acupressure on the upper body. Helps to promote healing by releasing blockages, while encouraging the Qi flow along the meridians.
5 ELEMENTS QI GONG CLASS
Through a set of 5 Elements Qi Gong movement exercises, breathwork and healing sounds, this class balances the Qi flow along meridians and the major organ systems of the body.
BOOK A SESSION WITH ALEX IVANOV

EXPLORE
CHOOSE YOUR OPTIONS
MORE VISITING PRACTIONERS