Healthy Cooking with Kamalaya
At Kamalaya Koh Samui Wellness Sanctuary & Holistic Spa we believe that healthy eating should be both delicious and nutritious and this energy ball recipe is exactly that.
A sweet selection of superfoods is all lovingly brought together to provide you with a natural boost that is slow releasing. They are packed with minerals, healthy fats and antioxidants and provide essential protein, iron, and omega-3.
Enriched with healthy fibre, they are packed with gut goodness and a great way to introduce spirulina, a source of antioxidants, into your diet.
These Kamalaya Energy Balls are perfect for snacking on throughout the day or for treats during your detoxification at our Koh Samui Wellness Sanctuary.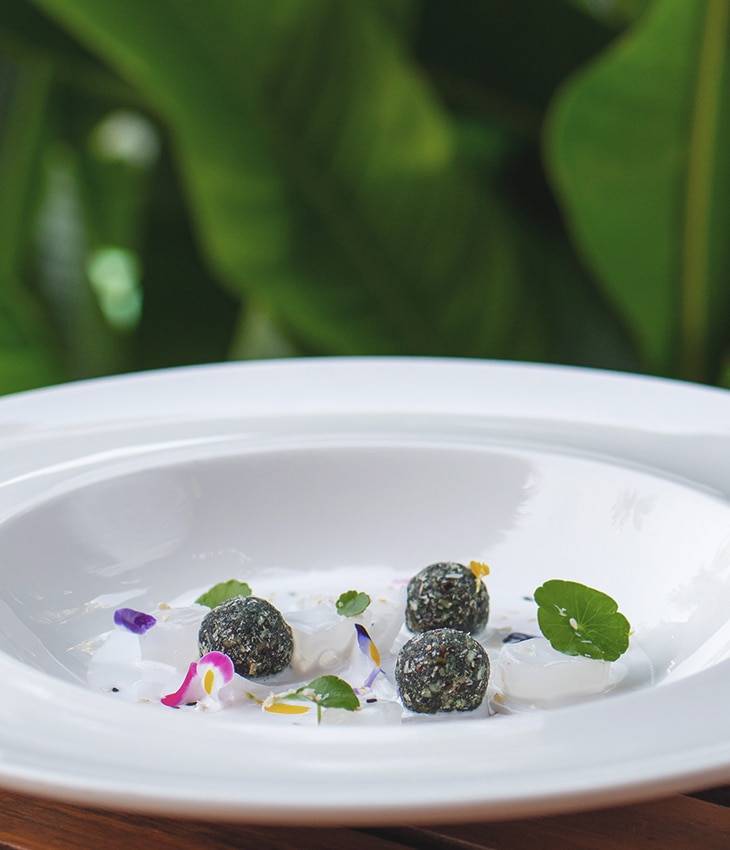 Practicing mindfulness can help interrupt the stress cycle to allow space to respond instead of having and emotional outburst. Discover our top tips and practices to equip you with tools to navigate through stress.
RECOMMENDED WELLNESS PROGRAMS AT KAMALAYA
BASIC BALANCE & REVITALISE